Home
Ordering info
How the mysteries work
What people are saying
Frequently asked questions
Contact info
Video page
Sample chapter
About the author





Frequently Asked Questions about the Scripture Sleuth books
(If you don't find the answer to your question, please don't hesitate to email it to Questions@ScriptureSleuth.com).



Q: Will my version of the Bible work with the Scripture Sleuth mysteries?
A: Most major translations of the Bible (NKJV, KJV, NIV, NASB, RSV, etc.) will work with the Scripture Sleuth mysteries. The clues hidden in the Bible verses are facts or ideas instead of single words, so they translate very well. If you buy a book and your Bible version does not work, we'd be happy to refund your money.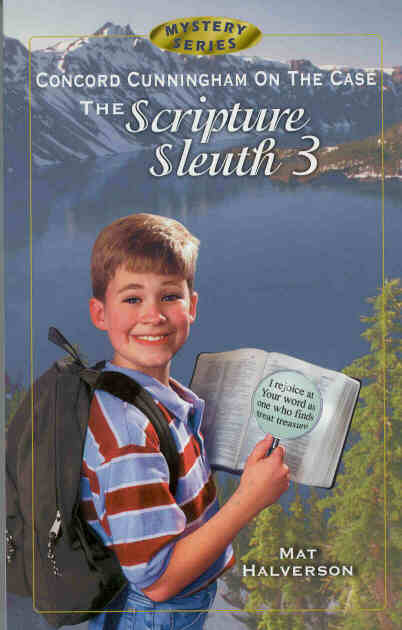 Q: Do the mysteries involve ghosts, magic, murders, or anything I might find objectionable?
A: No. These are clean, fun, lighthearted mysteries that we believe all Christian parents would feel comfortable allowing their children to read.

Q: Are these books published by a denomination?
A: The books are published by Focus Publishing, a small Christian publisher not associated with a specific denomination.

Q: How many mysteries are there in each book?
A: There are 12 mysteries per book.

Q: What is the reading level of the books?
A: The suggested reading level for the series is ages 8-12 (grades 3-7), but people of all ages seem to enjoy the mysteries and looking up the clues in the Bible. Many younger readers have enjoyed the books with the help of their parents, and we've sold quite a few books to teenagers, too.

Q: I see that there's a boy on the cover of the books. Are these books just for boys?
A: Not at all. These stories are for all kids. The focus of the stories isn't on boys or girls, though there are plenty of characters of each. The real focus of these books is on the fun mysteries and using the Bible to solve them.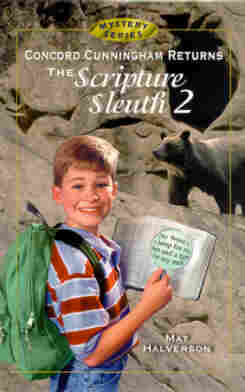 Q: How much do you charge for shipping?
A: $3 for one book, $3.50 for a set of three books, or $4 for the complete set of five books.

Q: Does ScriptureSleuth.com ship books internationally?
A: It depends on where you are. We request that you contact us at Questions@ScriptureSleuth.com for additional information including shipping rates and payment methods. If you live in Canada, we recommend that you purchase the books from ChristianBook.com because they can ship them to you for less money than we can.

Q: I'd like to order your books through my local bookstore. Is this possible?
A: Yes. If the bookstore is supplied by one of the major book distributors, it will be able to place an order for the books. You'll need to give the store either the official titles of the books or the ISBN numbers. Here they are:

Concord Cunningham: The Scripture Sleuth ISBN #1-885904-19-3
Concord Cunningham Returns: The Scripture Sleuth 2 ISBN #1-885904-25-8
Concord Cunningham on the Case: The Scripture Sleuth 3 ISBN #1-885904-39-8
Concord Cunningham Coast to Coast: The Scripture Sleuth 4 ISBN #1-885904-53-3
Concord Cunningham Pursues the Clues: The Scripture Sleuth 5 ISBN #1-885904-55-X



>> Ordering Information <<

<< Back to book information